Our Continuous Accreditation Compliance Program ™ is a groundbreaking online AND offline tool that contains a comprehensive set of continuously updated accreditation ready policies, forms, logs, templates and training material; a task based approach to accreditation preparation; and collaboration with our experienced consultants. Continue reading for an overview of the program.
Click any image below for a larger screenshot view
The Customized Files tab takes you to a repository for files you can edit and customize from the complete set of included accreditation ready materials we provide.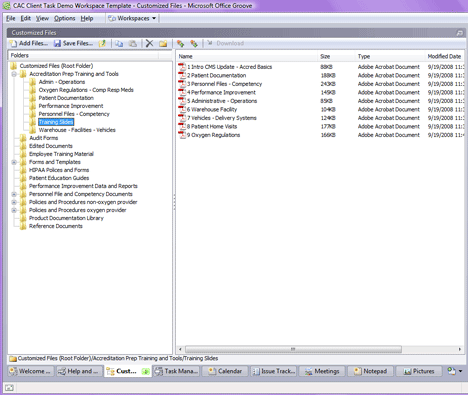 The

symbol above indicates changed folders / files. When you make changes to any document in your customized library, your collaborating consultant will see the "gleam" symbol the next time they log in to your workspace, and at your request, can review any changes you have made.
The Task Manager tab is a powerful tool that that is pre-populated with, and steps you through, all the tasks that must be completed in order to be accredited. You can assign tasks to employees, track due dates and task completion, and set follow-up dates to ensure that your organization remains in compliance with accreditation standards. When accrediting body standards change we will add or delete tasks from this tab, and post an announcement in the CAC reference workspace to keep your organization continuously up to date on current standards: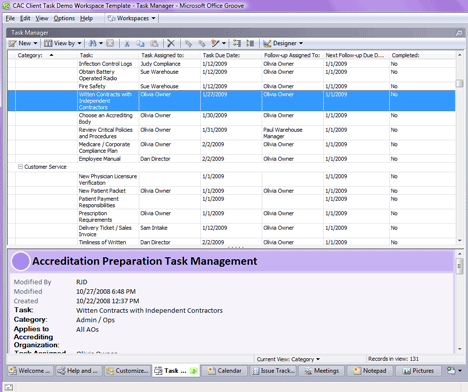 When you click on a task in the list the task opens. Each task contains clear directions on how to complete the individual task, and includes attachments to documents from your customized file tab that are necessary to complete the task: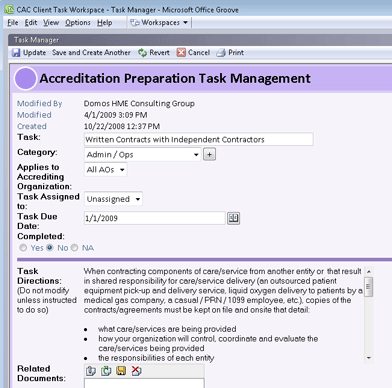 You can also record notes within the task, either for your own information, or to remind yourself of questions you want to ask our consultants during your phone time. In addition, you can set follow-up dates on completed tasks so you know when they need to be reviewed again to keep your organization in compliance with accrediting body standards in between surveys.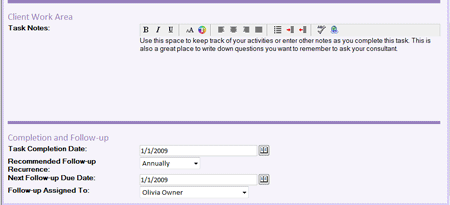 You can view your task list in a variety of ways, depending on how you need to look at the tasks to better help you manage completion of all tasks.
For instance, you can view incomplete tasks by category: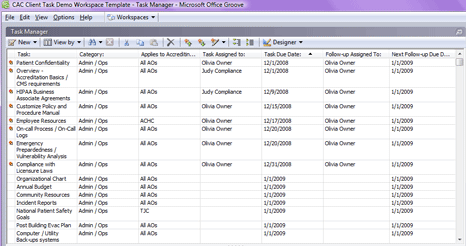 You can view tasks by person assigned to: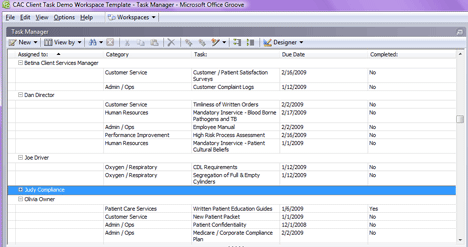 You can view a list of incomplete tasks: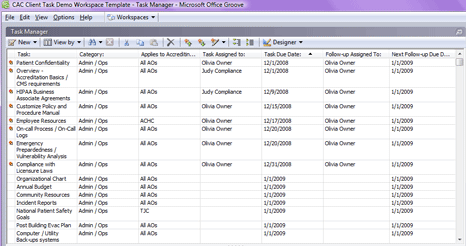 Or you can view by follow-up due date: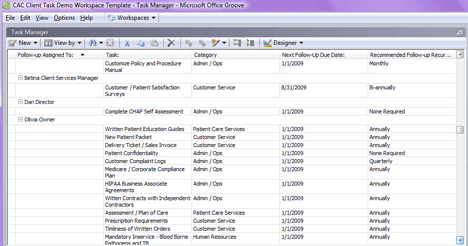 There are an almost infinite number of ways you can view the task list – if you have a preferred view that is not pre-loaded into the system we can quickly design additional views specific to your workspace.

The Calendar tool tab is pre-populated with appointments to help you follow-up on major recurring tasks associated with accreditation compliance. You can also add your own calendar items to the calendar tool or change the dates on the pre-populated appointments we have inserted into your calendar: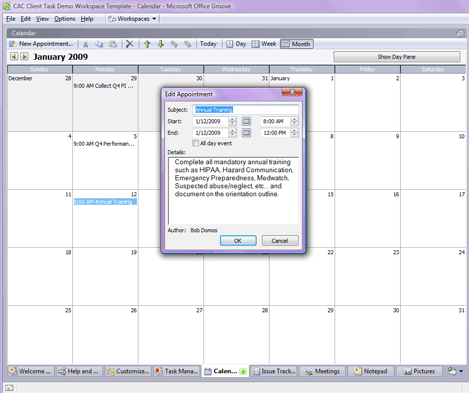 The Issue Tracking tab contains a tool that can be used, at your option, to track progress on problematic processes, if those should occur during your preparation process: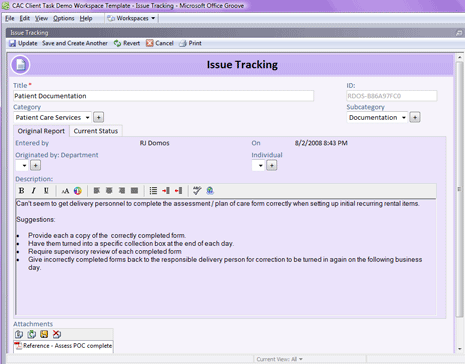 The Meetings tab contains a tool that is available if you wish to record the minutes of meetings associated with any accreditation preparation tasks, performance improvement, and employee training, or governing body meetings. Remember that documentation is key to a successful survey, and keeping all your meeting minutes in one location may help you meet the requirements more easily: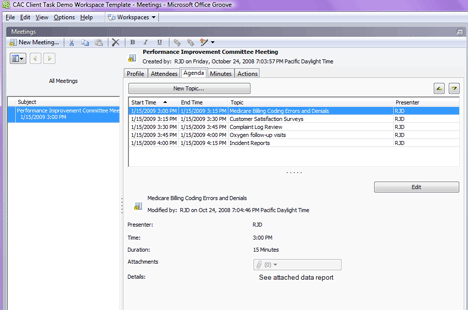 The Notepad tab contains a tool that is similar to sticky notes and can be used to store just about any type of text and attachments. And you can also see a list of all the notes you have created in the notepad tool: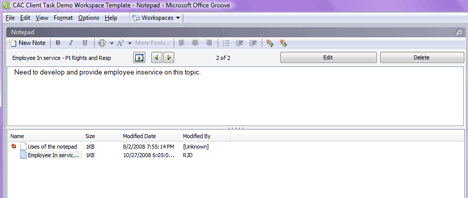 Finally, the Pictures tool tab can be used to upload digital pictures to the pictures library for storage or review. If you have chosen the CAC option that includes consultant collaboration (collaboration is included in the first year subscription), this an excellent place to upload pictures of your facility and / or warehouse storage areas and vehicles so that the consultant can assist you with any questions related to facility requirements: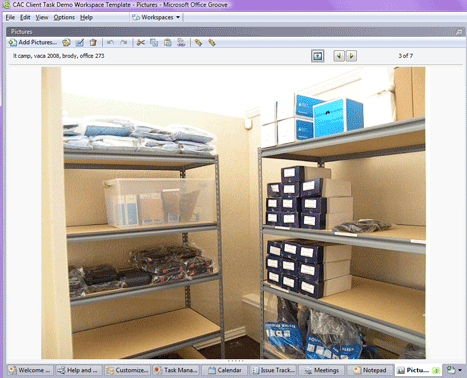 Click here to download a pdf brochure about the program

Click here to order the program, or send us a request for a live demo.